Don't like metal braces but want your teeth straightened? Invisalign offers you an alternative.
What is Invisalign®?
Invisalign® are virtually invisible 'braces.' It's a system that straightens teeth without the noticeable brackets and wires.
How Invisalign® Works
Schedule an appointment with our dentist in Mississauga and find out if Invisalign is for you. This is also the perfect opportunity to learn more about what this teeth straightening option can do for you.
Using precise 3D imaging technology, your dentist will create a custom treatment plan for you, starting from the initial position of your teeth up to the final result you're looking to achieve.
A series of aligners will be made for you. You'll wear each clear aligner for about two weeks before moving forward to the next one in the series.
Your dentist will advise you how long the treatment time is, which will depend on your needs and lifestyle.
Advantages of Invisalign®
Easily fits with your lifestyle
Practically clear, people won't notice it
Brush and floss as you normally would
Eliminates the need for metal brackets or wires
See results even before you start the treatment
Removable at mealtimes so no food restrictions
No need for wire adjustments, which means fewer appointments
Learn More About Getting Invisalign in Mississauga
Interested in straightening your teeth without the metal? Book an appointment today to learn more about the Invisalign system.
The smile you want is waiting for you.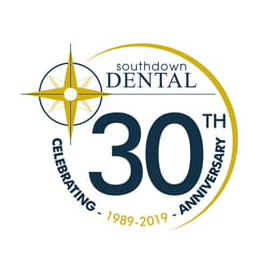 HOURS
Monday8:00am - 4:00pmTuesday8:00am - 8:00pmWednesday8:00am - 8:00pmThursday8:00am - 8:00pmFriday - Saturday8:00am - 2:00pm
Copyright 2021 Southdown Dental and Dental Growth Strategies | All Rights Reserved | Powered by H-Cube Marketing
This website uses cookies.