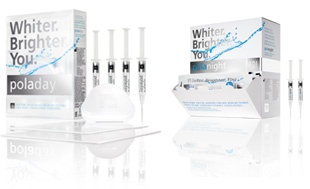 At Southdown Dental, we use Spa Dent Naturals to give patients a brighter looking smile and they love it. Here are six reasons why it's worth considering for a tooth whitening treatment in Mississauga.
Cost-effective. It's more affordable than other tooth whitening options, whether in-office or take-home trays.
Make the most of your time and have your whitening and routine dental cleaning done simultaneously at your next appointment. Your teeth will be 2-8 shades whiter in as little as 15 minutes.
Quick results. Enjoy maximum whitening results within 2-4 sessions which can be done over 2 days. Get rid of stains that have accumulated over the years.
Easy touch ups. Depending on your lifestyle, come back every 2-9 months to target new stains. Only one session needed for touch ups.
Eliminates sensitivity. No need to be concerned about increased sensitivity. Potassium nitrate helps eliminate this during the treatment.
Safe for existing dental work. You can have tooth whitening even on areas with crowns, caps, and veneers to help bring back their original colour.
Natural Tooth whitening Treatment in Mississauga
Interested in learning more about Spa Dent? Contact our team today at (289) 724-3005 and we'll get you in for an initial consultation.
Increase your confidence by transforming your smile!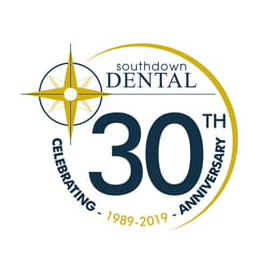 HOURS
Monday8:00am - 4:00pmTuesday8:00am - 8:00pmWednesday8:00am - 8:00pmThursday8:00am - 8:00pmFriday - Saturday8:00am - 2:00pm
Copyright 2021 Southdown Dental and Dental Growth Strategies | All Rights Reserved | Powered by H-Cube Marketing
This website uses cookies.